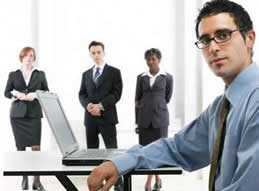 Advanced Communications was founded in 1976 as a portable communication device repairer and retailer. Since then, it has expanded to provide local and long distance telephone services, internet services, computer repair, and a host of business to business solutions like IT consulting, custom software and database development, and website development. Throughout our growth and change one thing has been constant, as technology changes our company has been at the forefront of advancement.

Along with software developed for our clients, Advanced Communications also develops, sells, and supports its own software. Our most notable program is APEX Sports Software, which is a video analysis and scouting product used by high school and college football coaches. It has become the industry standard and is used by thousands of football programs throughout the country.

Advanced Communications has always been committed to our customers, and customer satisfaction is always our primary focus and goal. We firmly believe that our success has been a result of listening carefully to our customers' needs, treating each customer with personal friendly service, and paying careful attention to detail. We look forward to your business and hope to add you to our list of customers.